Small Footprint. Big Impact.
​Innova Supply Chain Solutions provides for comprehensive indirect materials supply chain management. We align our core strengths with your business goals, introducing lean concepts and best-in-class solutions to help you unlock resources and operate more efficiently.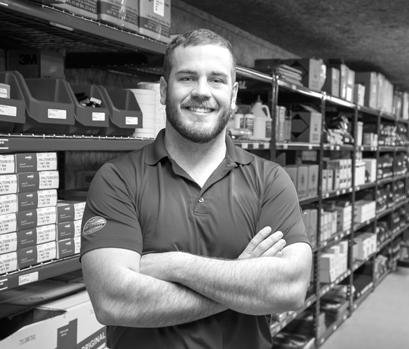 Onsite Operational Key Benefits
Improve Inventory Accuracy
By effectively managing min/max's based on historical consumption patterns, inventory availability and lead-times from suppliers Innova can help to reduce cash tied up in inventory on-site.  Reducing inventory on-hand produces working capital improvements for our clients.
Improve Inventory Turns
By reducing the amount of inventory on-hand and through work with our strategic partners for just-in-time delivery of required products inventory turns can be improved.  Low inventory turns implies excessive inventory on-hand, the wrong inventory on-hand and poor controls for adherence to operating procedures that facilitate lean efficient operations.
Point-of-Use Solutions
By providing solutions at the point-of-use, travel time and consumption is reduced.
​Tool Crib 6S
6S is an industry accepted control and sustainment method designed to increase efficiency, lower worker stress, reduce accidents and improve quality. It is often the first method companies implement in the Lean journey, since it serves as the foundation of future continuous improvement efforts.
The 6 Principles:
Sort – This is an excellent way to free up valuable floor space and eliminate unnecessary items from the workplace.
Straighten – Focus on efficient and effective storage methods.  A place for everything and everything in its place.
Shine – Once the work area is clutter-free and necessary item are identified, the next step is to thoroughly clean the area.
Standardize – Once the first three steps are completed, efforts should be made to standardize the process.
Sustain – By far the most difficult to implement and achieve.  Sustain the previous four steps and continually improve them.
Safety – Remove hazards and dangers.
Safety
Innova is committed to environmental protection and to providing a safe and healthy workplace for all employees.  We strive to integrate EHS considerations into all our business decisions, plans and operations.