Moving Forward
An essential first step is the development of a comprehensive proposal.
Our Three Meetings Approach

1) Introductory Meeting
To make introductions and explain our capabilities in comprehensive indirect materials supply chain management.  To hear your goals and expectations for the future of your indirect materials supply chain.
​
2) Site Assessment
A Site Assessment enables us to gather the information we need to provide an accurate proposal, ensure the scope of work is understood and to identify technology requirements.
3) Proposal Presentation
​The first two meetings will allow us to gather enough information to be able to present our proposal. Our intent with this proposal is to clarify our capabilities, explain our processes and technologies and demonstrate why we are qualified to do the work. The goal is to achieve agreement on the scope of work involved, work-flows and specific targets for improvement through the program.
​The outsourcing of the indirect materials supply chain is a broad-scope project, spanning onsite operations, procurement services, information technology components, accounting aspects, thousands of part numbers and hundreds of suppliers. The design of our three meeting approach is to allow for a defined process to occur that ultimately results in our ability to provide our clients with sufficient actionable details to make decisions about the path forward.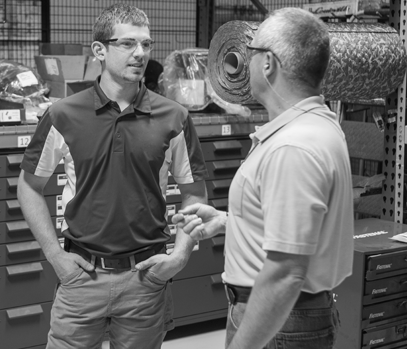 Following the Initial Three Meetings
Should we be successful in the award of your business:
Implementation Begins
We will deploy qualified implementation resources consisting of Lean Six Sigma Project Managers, Safety Specialists, and additional support.  These individuals will specify the tasks required to be completed, deadlines and accountable resources, and will manage the overall implementation project.
Continuous Improvement
Moving forward, we would meet on a regular basis to evaluate the program from a high level and to work through any business changes together.  During these meetings, Innova will report on performance metrics and present ideas for continuous improvement through process efficiencies, elimination of waste, and reductions in working capital.